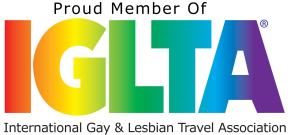 Romantic Planet Vacations is a proud member of the IGLTA – The International Gay & Lesbian Travel Association, the world's leading global travel network dedicated to connecting and educating LGBT travelers and the businesses that welcome and support them along the way.
We have been serving same-sex weddings and honeymoons since 2004 and have an array of travel suppliers in the most romantic places in the world to suit your needs. Let our team of experts work for you in customizing a travel package that is best for you!
Our Top 10 Romantic Destinations for the LGTB Traveler.
Laid-back and care-free, Mexico, Caribbean, Canada and USA offer some idyllic locations for lesbian, gay, bisexual, and transgender travellers. Add in striking beaches, awe-inspiring settings, entertaining day & night activities and a fun-in-the-sun attitude and you will have everything needed for the perfect holiday.
Below are some of our top ten most romantic recommendations:
#1) PUERTO VALLARTA, Mexico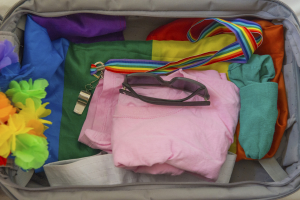 Named the 'San Francisco of Mexico', Puerto Vallarta has long been one of the most popular gay travel destinations. Its friendly environment, once voted the #1 friendliest tourist destination in the world by readers of Conde Nast magazine, great weather, lively beach scene and LGTB venues are just a few of its top draws. Incorporate the many cultural festivals, kitschy cafés, gourmet restaurants and vivacious nightlife and there is no question on how it earned its nickname.
#2) CANCUN, Mexico
Besides the gorgeous aqua blue of the Caribbean Sea setting, 5-star resorts and pristine beaches, Cancun offers fantastic gay-pride celebrations including The Cancun International Gay Festival in May and Paradiso International  Festival in November. These draw a free-spirited, diverse crowd with one major agenda … to let loose. Activities during this non-stop party week include a Welcome Party, Caribbean Cruise, Bar Hopping and a Beach Barbecue.
In November 2014, it was announced that a bill to officially legalize same-sex marriage in the Mexican state of Quintana Roo (Cancun and Mayan Riviera) would be approved.
#3) ST. MARTIN/ST. MAARTEN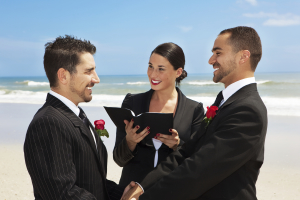 Half Dutch and half French, a vacation to the tiny island of St. Martin is like visiting two amazing European countries at once. It is a hip combination of cosmopolitan attitude (both sides) paired with fantastic shopping, incomparable dining experiences and a range of activities that will keep you going long past seven days.
For a couple wishing to marry in St. Martin, birth certificates, IDs, and copies of proof of address are required. Divorce and death decrees are also required if applicable. Check with your Certified Destination Wedding Specialist for more details.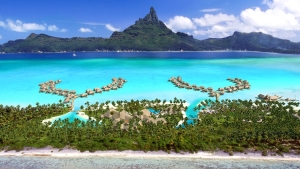 #4) TAHITI/BORA BORA – French Polynesia
Polynesians are known for their warm welcome. They are some of the some of the most kind, gentle, and open-minded people in the world. They embrace any opportunity to share their culture and heritage with visitors, as well as the mesmerizing beauty and tranquility of their islands.  The islands of French Polynesia such as Moorea, Bora Bora and Tahiti, are one of the most romantic places on earth, whether you're gay or straight, the islands of Tahiti are a couples' paradise, offering something for every traveler – white-sand beaches, vibrant marine life, rugged mountains, and colorful history.
The term "mahu" originally referred to transvestites in pre-colonial Polynesia. Much like the native American cultures, throughout Polynesia, the mahu were not only accepted in their communities, but they were also regarded as gifted and divine, possessing the qualities of both the male and female gender. Since the islands were colonized, mahu has broadened to include cross-dressers, drag queens, female impersonators, and transsexuals.  Local Tahitian prefer the term "Rae rae" which is to describe transvestites. The rae rae in the islands are pretty well respected. They tend to have jobs in the service industry and you'll definitely come across them in the hotels, restaurants, in dance performances, and on the airlines.
#5) KAUAI, Hawaii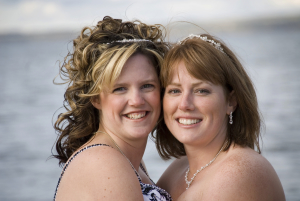 Hawaii has always had the reputation as a quintessential honeymoon destination for gay couples but when the Hawaii Marriage Equality Act was passed in 2013, it further solidified this with it's legalization of same-sex marriages.  Those looking for an exciting gay-friendly nightlife may opt for the busting beach city of Honolulu but those couples seeking a more secluded relaxation experience, Maui, or better yet, Kauai, are great options.
#6) GREECE
Perhaps stemming from Ancient Greece and depictions of homosexuality in it's art and literature, the country remains a gay travel hotspot. Though LGBT activists in Greece are still fighting for marriage equality, couples can still have a symbolic ceremony and/or honeymoon. We recommend a package to incorporate the history of Athens, and ferry transfers to see the Greek Islands of Mykonos, Santorini and more.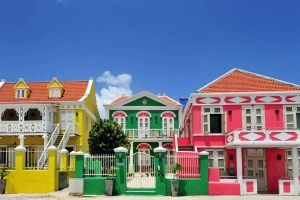 #7) CURACAO
This beautiful Dutch Caribbean island is widely promoted as the "live and let live" island.  Although gay marriage is still not recognized here, the island is generally known to be the most tolerant of the ABC Islands, with growing annual Pride activities.
#8) NETHERLANDS
We cannot write this list without including the first country to legalize same-sex marriages. The country took the plunge in 2000 and set the precedence for countries around the world to follow.
#9) CANADA
Romance travel not only exists in our own backyard, it is flourishing! A trip to Quebec City makes you feel like you're in a far, far away land. Or Halifax to take in the beauty and fun of the Atlantic Canada culture. The Rocky Mountains will always take your breath away. There are so many pockets of paradise's in Canada that it's important to explore what we have to offer, and we were the third country to legalize same-sex marriages in the world.
#10) PARIS, France
Romance is taken as seriously here as food, wine and art. No wonder 'Gay Paree' is a top destination for LGTB romance. France passed legal same-sex marriage in 2013 and if that weren't enough, the french fashion scene and flourishing gay nightlife keep this city's pulse positively pink.
Contact one of our LGTB Certified Destination Wedding and Honeymoon Specialists today.