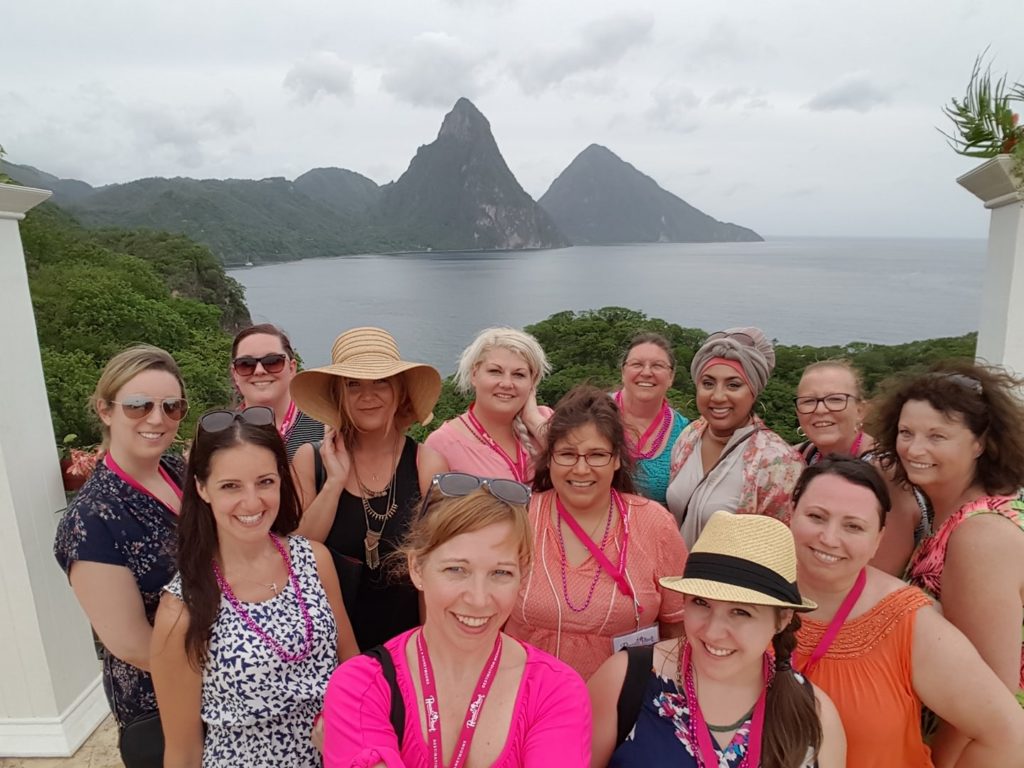 Romantic Planet Vacations is a nationwide association of independent and certified destination wedding and honeymoon consultants. Our team of certified specialists bring a wealth of knowledge, expertise and passion for destination weddings, honeymoons, and romantic getaways. We have helped over 1,000 couples plan the most important trip of their lives. This is the place where you matter, where you are not just a number. A place where you can have peace of mind that your trip is in the hands of the experts. A place where you can have confidence that your guests are being well looked after. A place where you get the very best value for dollar. A place where you can receive unlimited advice and expertise and help through the whole planning process. It's a place where your specialist doesn't just become your agent and planner, they become your friend for life.
We value our customers. We value you.
MOST EXPERIENCED:
Originally opened in 2004, makes us the first nationwide specialists in Destination Weddings and Honeymoons in Canada with 12 years dedication, service and experience solely to serving honeymoon and destination weddings brides and grooms and their wedding guests.
MOST KNOWLEDGEABLE:
It is our company policy to ensure that we personally inspect and visit the resorts and destinations that cater to honeymoons and destination weddings. We have seen over 500 resorts and toured over 50 different countries so to provide you with only the best recommendations to suit your specific travel needs.
We have the most Specialist Certifications and Association Memberships and Awards than any other specialist in the field. We are extremely well-connected in both the bridal and travel industries and will provide you only the most expert and educated advice.
BEST TECHNOLOGY:
We have designed and fully customized an extraordinary wedding web-site specifically with 24-7 online booking technology for your family and friends. Each wedding group will receive over 20 pages of information about the trip including up-to-date details on the resort, destination, dates, travel requirements, and rates as well as provide each of your guests a seemless and easy way to book with the group reservation conveniently online.
OTHER ADDED BENEFITS:
Complimentary Save-the-Date E-flyer with every wedding group booking
Complimentary assistance with connecting you directly with the onsite wedding coordinator
If wedding planning services are required locally, we can put you in direct contact with our local expert and certified associates
Service to all of your wedding guests nationally and internationally
Competitive Pricing. We shop around to all of the suppliers so you don't have to. Price-match requests are also welcomed.
The comfort and ease of mind knowing that your most important trip is in the hands of the experts
Complimentary passengers*
Complimentary room upgrades*
Complimentary seat upgrades*
Hold 30 seats for 90 days with only a $800 – $1100 deposit*
Arranged wedding dress care program with the airline*
Complimentary private group airport transfers*
*not available on all packages.
We are eager and excited to commence the journey with you in planning your dream honeymoon or destination wedding. Please fill out the quote request form and we will assign the perfect certified specialist that is most suited for your needs.
We greatly look forward to assisting you in having the most memorable and stress-free travel experiences in your life!